Reward Points
Earn points on every order!
Every time you make a purchase at Colors For Success, you earn points equivalent to 2% of your order total*.
Quite simply, points = money. You can spend points on any future order.
Each item is labeled with the purchase price in points as well as the amount of reward points you'll earn when you purchase it (just above the add to cart button). The amounts shown are for one (1) piece.
In the following example, this item costs $20 OR 2000 reward points. You'll earn 40 points for each unit you purchase of this item.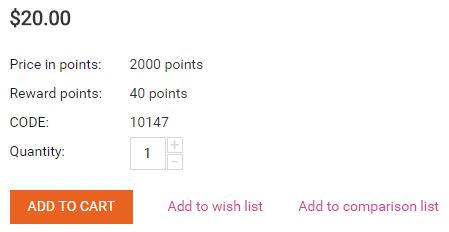 To use points to pay for part or all of your order, proceed to checkout as usual. On the cart / checkout pages there is a box labeled 'Points to use' as shown below (only visible when you have points to spend in your account). Enter the amount of points you want to apply to this order and click the arrow button on the right hand side of the points box.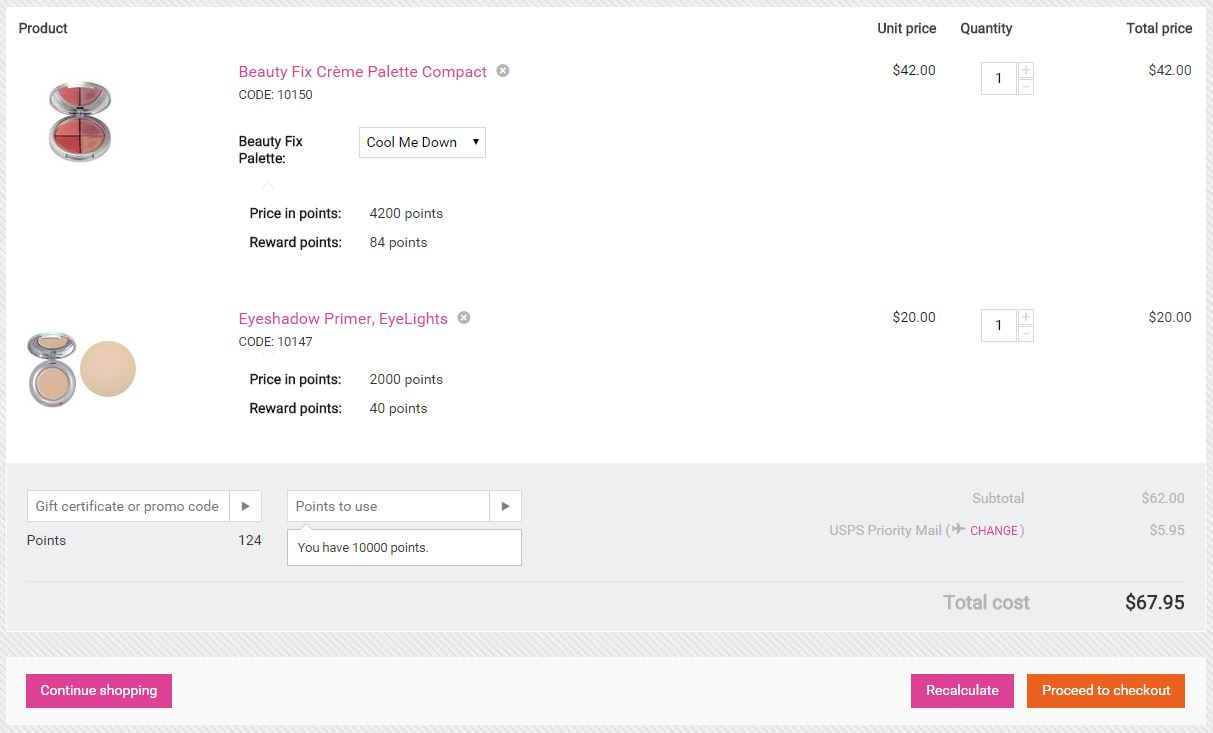 In the example shown, the pending order will EARN 124 points when completed (worth $1.24, or 2% of the order total). To purchase this order in full (excluding shipping), you would need to apply 6,200 points since each point is worth $0.01.
If you want to know your point balance at any time, simply login and click on the drop down arrow next to My Account in the top toolbar menu. Your point balance is also displayed on the checkout page as in the example above.
* Note : Services in the Color & Style category are excluded from our reward points program.